Holograms for Public Administration
Since 12 October 2014 the company has been present on the MePA (Economic Market for the Public Administration) portal to meet the needs of Italian municipalities following the current regulations.

The extended collaboration with Italian municipalities has allowed us to specialize in the creation of holograms and anti-counterfeiting systems specifically designed for:
Ticket with unique numbering
Permits for disabled persons
Parking permits for electric cars
Permits in the restricted traffic zones or resident areas
Access badges and cards
Other needs related to the safety problems of the municipalities
Complete realization of a disabled persons badge
European legislation implemented by the Italian State provides that the unified model of badge for the disabled persons (CUDE) is equipped with an anti-counterfeiting hologram. The legislation does not provide for a specific type of hologram and does not require a characteristic symbol; therefore it is possible to customize the hologram with a symbol or the coat of arms of the organization (Region, Municipality, State, etc.).
Mark resistant to sun exposure
Mark printed with coloring in compliance with EU directives
Copy-proof mark
Laser numbered hologram
Application of the hologram
---
Holographic paper? No thank you!
Although it is very cheap, the holographic paper on the market does not meet the eligibility requirements. A security hologram originates from a die and cannot be replicated without it. Instead, the holographic paper is used in packaging, decorations and, since no guarantee of safety is required, it can be purchased by anyone.
---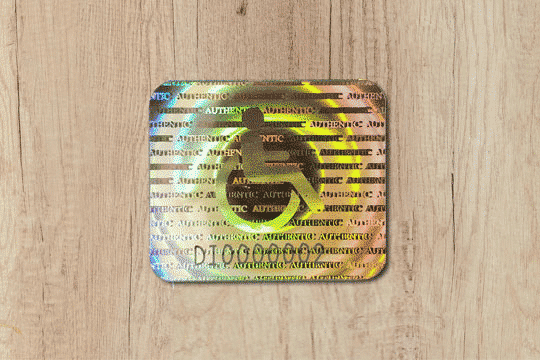 ---
Hologram for disabled permit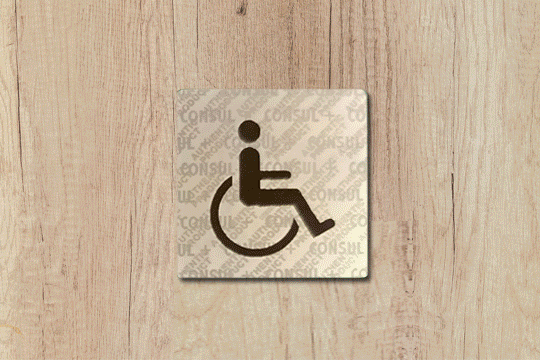 ---
Hologram for disabled permit overprinted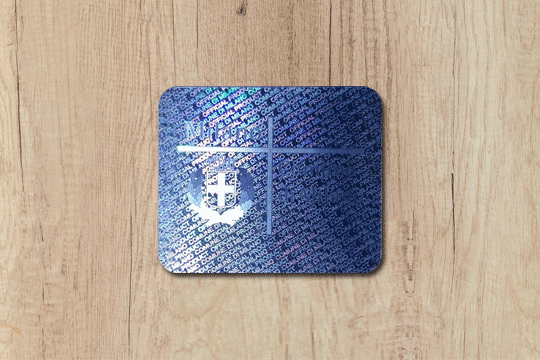 ---
Institutional hologram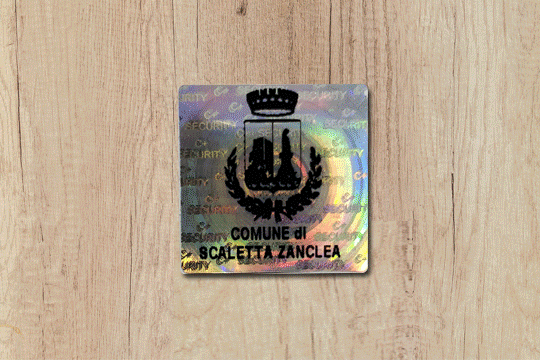 ---
Institutional hologram overprinted
---
Ask for a quote, even for small quantities
* required fields