Holograms for participation certificates
The holographic support is the ideal tool to be applied on an important document to offer value and authenticity. The field of application is varied: from certificates of attendance, to academic degrees or even mandatory courses for safety at work.
The hologram can be applied with an alphanumeric code, for example to number the certificates and make sure that they really correspond to a certain person. The training company can thus protect itself from any counterfeit tampering attempts or prevent false renewals of certificates. The use of the numbered hologram is also frequent to protect works of art in limited series.
The adhesive layer of the anti-counterfeiting support sticks to any porous surface (paper, cardboard, PVC, etc.), making it suitable for all needs. To prevent reusing, and therefore its removal from the certificate, it is possible to provide the hologram with the anti-removal system which destroys it on the first violation attempt.
Creating the complete certificate
It is possible to create complete certificates in small and large print runs, customized in terms of content, size, graphics and material. The certificate can be numbered and provided with an anti-counterfeiting hologram ready to be used.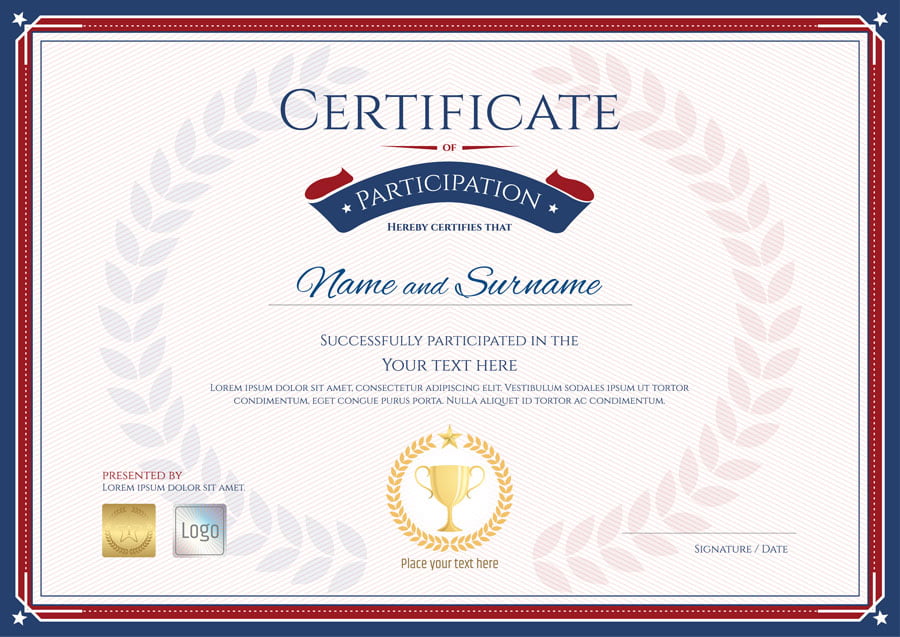 High quality materials
Standard or customized format
Customizable graphics
Laser numbered hologram
Non-removable hologram
Application of the hologram
---
---
Ask for a quote, even for small quantities
* required fields